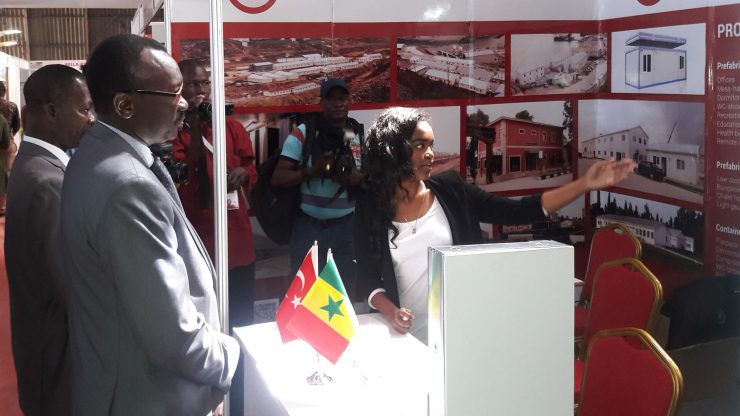 We, as Özge Yapı, took our place in the 2018 Sencon Construction Products Fair held in Dakar, the capitol of Senegal between 20-23 February 2018.
The images of the prefabricated house which is manufactured from ST 52 high density galvanized steel, steel house models, prefabricated housing buildings and containers at the stand have attracted great interest.
Due to the high demand for housing in the region, the interest in and appreciation for prefabricated buildings was quite high. Prefabricated houses are much preferred due to such features as their easy installation, cost effective and suitable for regional climatic circumstances. The fireproof and waterproof fibercement façade claddings used on the facades of prefabricated houses has made Özge Yapı a favorite of the fair, with architectural design details suitable for every budget.
We have received many individual and collective demands With regard to prefabricated housing at our stand which was visited by the President of Senegal Chamber of Commerce and State Officials. At the fair which attracted intensive interest by the media throughout the country, Özge yapı has continued its promotional activities with the interviews given by it. Özge Yapı, which Aims to increase its market share in West Africa, continues to visit fairs and countries intensively in the region.