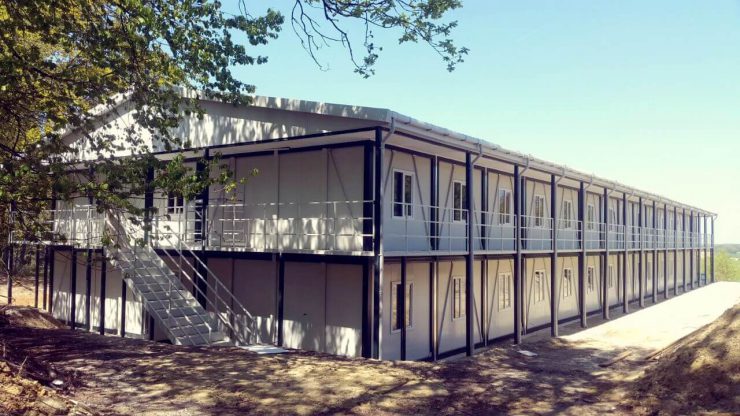 Özge Yapı, Celebrating its 25th anniversary this year, continues its customer oriented works with the awareness of its leadership in the sector.
Özge Yapı, which continuously increases its market share in Europe, has made a name for itself with its camp projects aiming at resolving the refugee accommodation problem. It, being well aware of its responsibility in this regard, has completed and put into service the refugee camps constructed at different locations in Germany for the refugees coming from Syria to accommodate, to maintain their daily lives and to have a safe and healthy life.
Özge Yapı brings correct solutions to differing needs with the projects containing single-storey, double-storey and combined containers, and its manufacturing quality is approved by European standards.
The refugee camp, consisting of two-storey containers in the Landshut region of Bavaria, accommodates more than 500 refugee families which lives within humanitarian conditions.
in cases such as earthquakes, floods, civil war and natural disasters Container solutions are preferred because of their modularity, of that they are manufactured to be resistant to all kinds of climatic conditions, and of practical and rapid installation